Robert Gauthier // About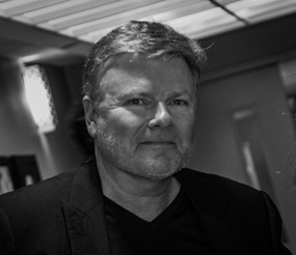 Robert Gauthier has created beautiful and sustainable spaces for both his residential and corporate clients for over 20 years. Robert studied at the prestigious Ontario College of Art & Design. His design is inspired by his extensive travel throughout Europe and North America and by other cultures and history, bringing that quality to all of his projects.
"My philosophy is predicated on the notion of timeless design- be it modernist or traditional in inspiration. My work rarely reflects the latest trend. Rather, I choose a more thoughtful and deliberate approach to designing environments for both residential and commercial interiors. With respect to architecture and site, I seek to create an atmosphere that exudes comfort, harmony and a lack of pretense. My process is a collaborative one and I look to my clients not only to accompany me, but to guide me toward our intended goal- a setting that reflects the values, sensibilities, lifestyle and intelligence of the people who inhabit it."

Robert is a registered member of ARIDO, the Association of Interior Designers of Ontario, and as well, a registered member of IDC, the Interior Designers of Canada.
Robert is currently treasurer of The Windsor Design Association, and past president. He is a member of the Executive Board of Directors of Willistead Manor, chair of the Acquisitions Committee. Robert is a member of The Friends of Willistead, and past member of the Board of Directors of the Windsor Symphony Orchestra.